WiFi Thermostats – Home Automation
Smart Thermostat Installation, Home Automation & WiFi Thermostat Installation

North Little Rock, AR, Cabot, AR, Conway, AR & Sherwood, AR

You can trust that Advantage Service Company Heat, Cool, Plumbing & Electrical is on the cutting edge of HVAC Technology and understands the most modern home automation products. We are always looking for ways to help make your house more of a home, and we believe that home automation systems and WiFi Thermostats are one of the best ways to do this. WiFi Thermostats are a great way to improve your everyday life and help you keep more of your hard earned money in your pocket at the end of the month. Contact us at (501)232-4253 to learn more about our WiFi Thermostats and how they can help prolong the life of your heating and air conditioning systems, as well as improve your day-to-day life.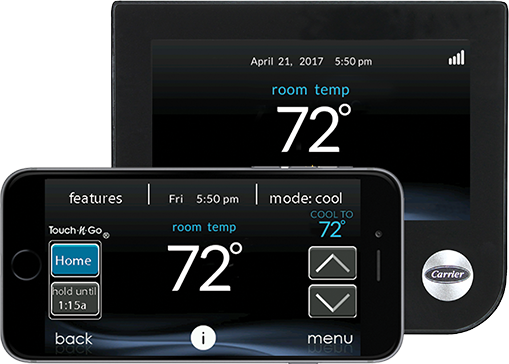 Home Automation & Wifi Thermostat Benefits
Wifi Thermostats can help you save time and money, by programming your home's heating and cooling system around your schedule. You don't need to run your air conditioning or furnace all day when you're at work, but with the help of a WiFi Thermostat, you can set up a smart schedule for your HVAC system that helps save energy when you're not around, but keeps you comfortable when you're home.
Home Automation Systems

∴

WiFi Thermostats

∴

Smart Thermostats

Little Rock, AR, North Little Rock, AR, Conway, AR, Cabot, AR & Sherwood, AR

Advantage Service Company Heat, Cool, Plumbing & Electrical

June 14, 2019

2020/10/28