Enroll in the Advantage Sprinkler Service Agreement and receive 2 sprinkler maintenance visits per year for just $245/year:
Winterize RPZ Visit
During our winter visit, we make sure to do an in-depth shut down of your sprinkler system. Our first step is turning off the time clock and sprinkler water supply at the meter. Next, we disconnect your R.P.Z.A* (Reduced Pressure Zone Assemblies – backflow preventer) and store it in a secure place. Once that is done we flush the system and cover your R.P.Z.A* connections. Our final steps are draining the mainline or other access points, cycling the valves whether appropriate and confirming that the controller is in the "OFF" position
Spring RPZ Startup Visit
Our spring start-up visit is thorough and complete. We start by re-installing your R.P.Z.A* and then turn on your sprinkler water meter. From there we adjust the time clock and run the system and check all zones.
*Due to the possibility of improper installation design flaws in a system, ASC cannot warrant or guarantee against freeze damage.*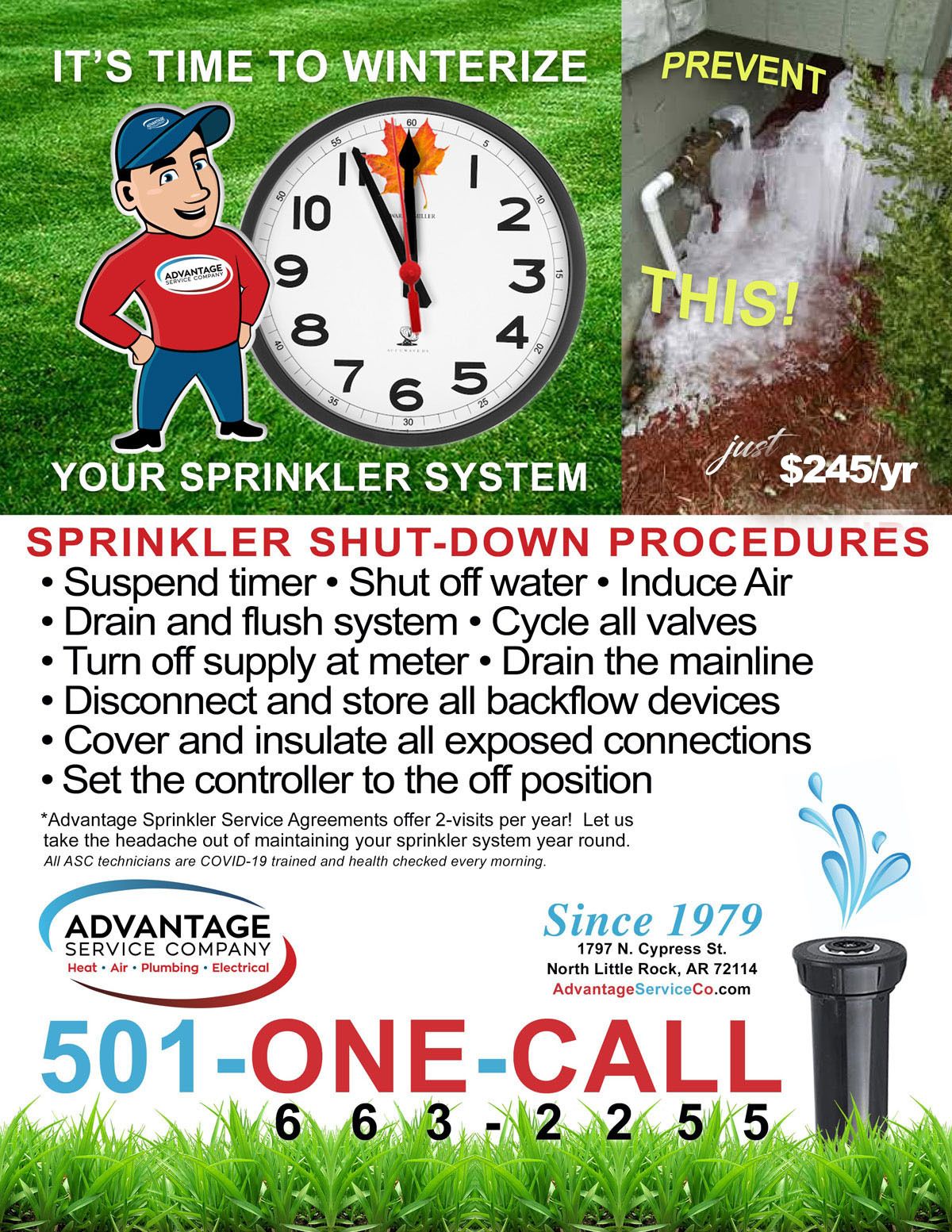 Contact us today for more information about our sprinkler maintenance agreement