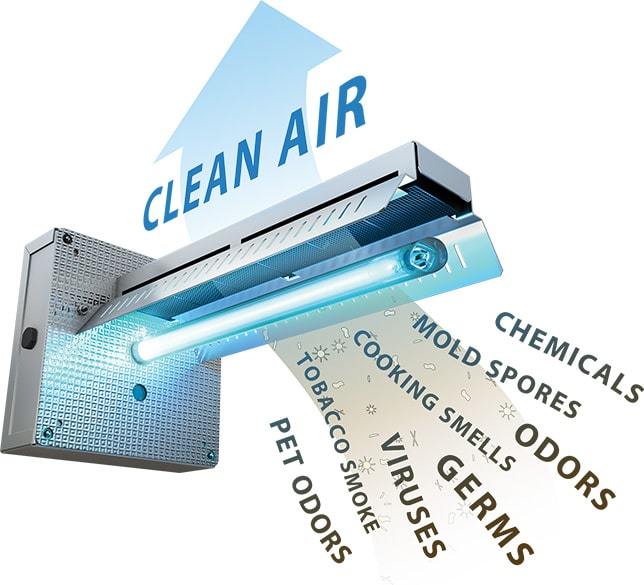 The HVAC system can be a source of allergens, odors, and harmful toxins. Since we rely heavily on heating and cooling in Little Rock, AR and surrounding areas, proactive measures are a worthwhile investment. Improve system efficiency and the health of the indoor environment with the installation of ultraviolet lights. Simply reach out to Advantage Service Company for assistance today!
Professional UV Light Installations Near You
The proper placement and strength of UV light kills and eliminates microorganisms that hide and multiply within the coils and ductwork of the HVAC system. UV lights help to reduce the chance of illness, allergy symptoms, and VOCs, allowing you to breathe easier. Plus, the lessening of contaminant accumulation within the duct system facilitates airflow, minimizes maintenance issues, and trims operational costs.
Contact us today UV light repairs and installations in Little Rock, AR and surrounding areas
The buildup of pollutants within the HVAC system affects everything from comfort and budget to system reliability and longevity. The addition of UV technology keeps the equipment clean and can elevate system capacity by up to 35%. At Advantage Service Company, we specialize in advanced Steril-Aire UV lights for exceptional benefits. Take the first step toward improving indoor quality by contacting us at 501-663-2255 One Call Does It All!