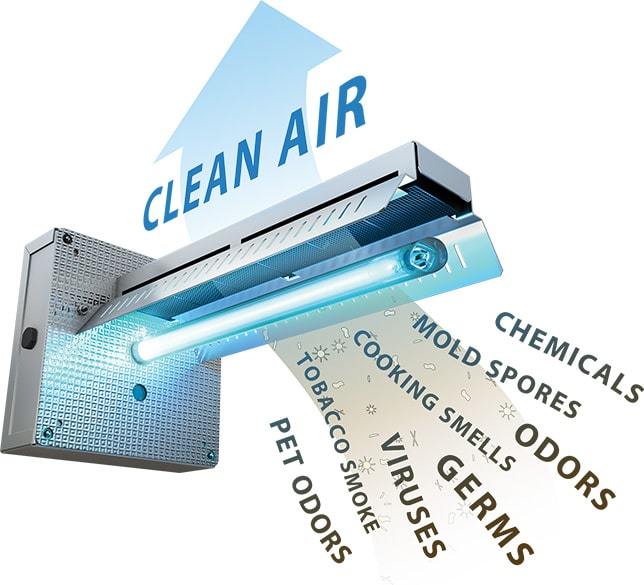 CALL TODAY!
(CLICK TO CALL NOW!)


Advantage Service Company now offers Steril-Aire UV lights. These systems are scientifically proven to control and eliminate germs, mold, bacteria, and viruses within your HVAC system. This ultimately means breathing cleaner air within your home or business. To learn more, contact us today at 501-663-2255 (501-ONE-CALL). 

WHY UV?
These emitters purify the air in your home, creating a healthy environment for you and your family.
UV lights continue to work even when your heating and cooling system isn't running.
Our recommended UV light provider, Steril-Aire, is an unrivaled leader in indoor air quality.
…and these units provide high intensity germicidal light that destroys mold, viruses, and bacteria before they circulate throughout your home. Experts in the field of infectious diseases think air conditioning in the South is contributing to the spread of COVID-19, and that UV lights are a proven solution.
THE LIGHTS WE USE:
Steril-Aire is the unrivaled leader in the development of high performance UVC solutions for air and surface decontamination in hospitals, laboratories, schools, government facilities, offices and homes. Steril-Aire devices are also used to enhance food safety through mold and bacteria control, extending product shelf life and production yields. From reducing energy consumption and controlling costs, to optimizing human and mechanical productivity, UVC solutions from Steril-Aire pay measurable dividends to your financial health.
INTERESTED IN EVEN CLEANER AIR FOR YOUR HOME?
Our filters are rated MERV10 Efficient, resulting in a higher air flow that removes 85% of 3-10 Micron Particles. In layman's terms: these are great filters that will remove dust, pollen, pet dander, lint, mites and more! These are the same high-quality filters used in hospitals around the country to help stop the spread of airborne illnesses. Plus, they are also vastly more affordable versus the cost of an equivalent filters purchased from a "big-box" store.
Call us today to learn more about Filter Agent at 501-663-2255, or visit our filter delivery page.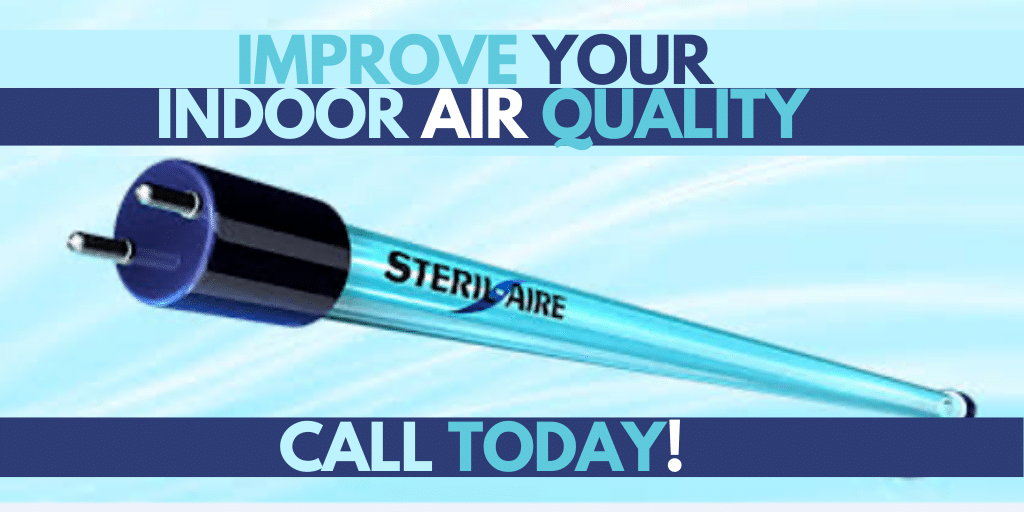 ---
FAQ's:
Q: What does a Steril-Aire System do?
A: It uses an ultra violet light installed in your homes HVAC system to help eliminate contaminants like mold and bacteria, reducing your family's exposure to potentially harmful airborne contaminants.
Q: Where is it installed?
A: They are installed in new or existing HVAC systems at the cooling coil and drain pan. Steril-Aire germicidal UVC destroys mold, bacteria and viruses before they can circulate throughout your home.
Q: Are they safe?
A: Safe and ozone free, you can depend on Steril-Aire UVC to help you breathe easier.
---
Little Rock, AR, North Little Rock, AR, Conway, AR, Cabot, AR & Sherwood, AR
Advantage Service Company Heat, Cool, Plumbing & Electrical
April 1, 2020
2021/09/22