Check back often to see our latest coupons!
---
Carrier Cool Cash is back!

Available now through June 30, 2020. Call us for more details!
---
Maintenance Agreements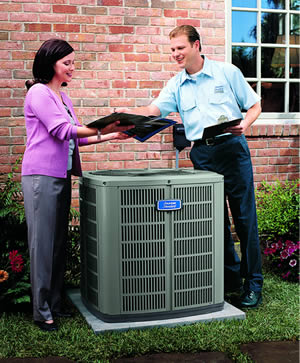 Advantage Service Company offers our customers a beneficial and worry-free Service Maintenance Program for
only $179* a year
. Our Service Maintenance Program will provide you savings on operating costs, a reduction in preventable breakdowns, improved air quality, an increase in the life of your equipment and the peace of mind of knowing your mechanical systems are running safely and efficiently.
* $179 for first unit/ $90 for each additional
---
As a member of our Service Maintenance Program you will receive the following services for only $179* a year:
---
| | | |
| --- | --- | --- |
| 1. | Priority Service During Peak Seasons | ✔ |
| 2. | 1 Cooling Tune Up In The Spring | ✔ |
| 3. | 1 Heating Tune Up In The Fall | ✔ |
| 4. | Advantage Club Customer Service – Special Discounts on Service | ✔ |
| 5. | Savings on Operating Costs – Studies show that consumers save on operating costs just by making sure their air conditioning system is cleaned and serviced on a regular basis. | ✔ |
| 6. | Reduction of Preventable Breakdowns – The most common problems with heating & air conditioning equipment comes from the lack of maintenance. Clogged drain lines, dirty coils, plugged orifices, burners, loose electrical connections and improper calibrations are all problems that could be the cause of a potential breakdown. | ✔ |
| 6. | Improved Air Quality – Regular air filter changes reduces particulates in the air, improving health and maximizes air flow. | ✔ |
| 7. | Increased Life of Equipment – Regular maintenance of heating & air conditioning equipment will maximize its life expectancy. | ✔ |
---
Click To Fill Out Form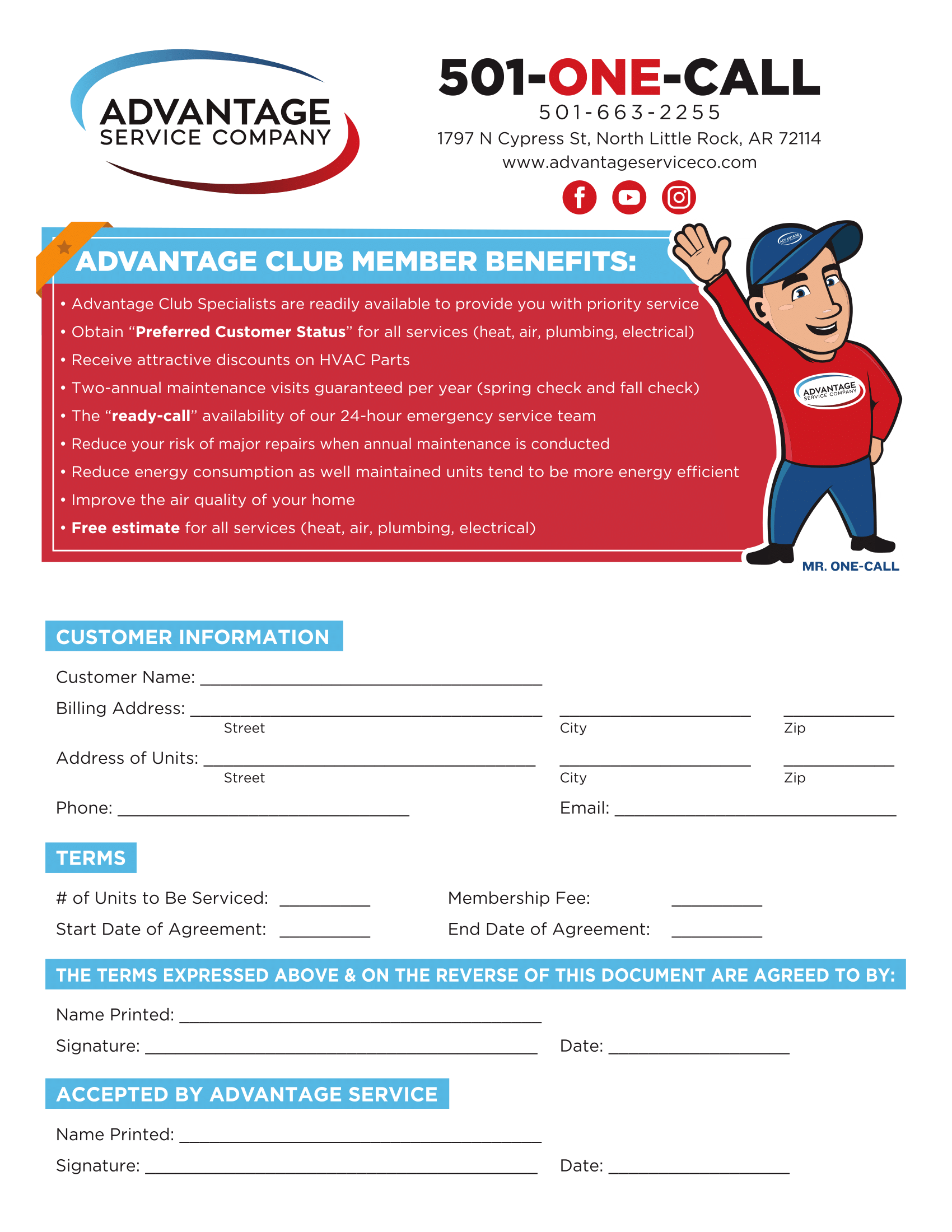 Little Rock, AR, North Little Rock, AR, Conway, AR, Cabot, AR & Sherwood, AR
Advantage Service Company Heat, Cool, Plumbing & Electrical
March 30, 2015
2020/05/27