Global Plasma Air Ionization

GPS' NPBI technology safely cleans indoor air. This patented technology produces a high concentration of positive and negative ions, delivering them to the space via the ventilation system. Within the air stream, ions attach to particles, where they combine, become larger and are more easily filtered from the air. When ions come in contact with pathogens, they disrupt the pathogens' surface proteins, rendering them inactive. Our NPBI technology creates ion levels measured to be both safe and effective at improving indoor air quality.
WHAT IS AN ION? An ion is a molecule or atom that is positively or negatively charged, meaning it must either gain or relinquish electrons in order to become neutral. Naturally occurring ions are everywhere outdoors, and they are constantly working to clean the air. Ions are created with energy from rushing water, crashing waves and even sunlight. GPS' NPBI technology generates ions without producing ozone or other harmful byproducts, so you can bring outdoor freshness indoors.
---

---
Product Description
The GPS-FC48-AC is an auto-cleaning, needlepoint bipolar ionization system designed to handle up to 4,800 CFM. The unit is designed for multiple mounting options including fan inlet, interior duct wall or interior duct floor.
Ideal for Homes
…and much, much more!
Commercial Applications
Animal Care
Food Service
Institutional
Schools and Universities
Senior Care
Arenas and Stadiums
Healthcare
Manufacturing
Theatre
Worship
Child Care
Hospitality
Office Buildings
Transportation Hubs
Benefits
Particle Reduction and Smoke Control
Odors Neutralized by destroying VOCs
Pathogens Killed (Bacteria, Viruses, Mold), Helps to Control Allergens/ Asthma*, Prevents Dirty Sock Syndrome
Energy Savings of 30% by Reducing Outdoor Air Intake, reduces pressure loss by keeping coils clean without expensive UV system, and requires No Maintenance!
* These statements are based on numerous customer testimonials and have not been evaluated by the FDA
CHECK OUT THIS HOW IT WORKS VIDEO: https://globalplasmasolutions.com/how-it-works
Standard Features
Universal voltage input, in-line On/Off switch, programmable autocleaning cycle, operation status LED, integral Building Automation System (BAS) alarm contacts, magnets for ease of installation and replaceable carbon fiber brush emitters.*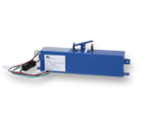 Contact Advantage Service Company today to learn more!
Little Rock, AR, North Little Rock, AR, Conway, AR, Cabot, AR & Sherwood, AR
Advantage Service Company Heat, Cool, Plumbing & Electrical
October 19, 2020
2021/09/22