Bringing in clean air solutions to Little Rock, AR and surrounding areas, Advantage Service Company offers Global Plasma Air Ionization. Introducing an intensive concentration of positive and negative ions by way of the ventilation system, this patented technology achieves whole-house improvement. Pathogens are rendered inactive. Particles conglomerate and are more effectively filtered out.
---

---
Clean your home's air today Little Rock, AR and surrounding areas
GPS' NPBI technology works to reduce germs and particles, neutralize odors, destroy VOCs, control allergens and kill bacteria, viruses, and mold. The process mimics naturally occurring ions that are created from sunlight and water flow to clean outdoor air. There's no production of ozone or harmful byproducts. The operation is entirely safe and significantly elevates indoor air quality.
Contact us today for professional clear air solutions
Advantage Service Company takes a proactive approach to the health, cleanliness, and comfort of indoor living and working spaces across Little Rock, Conway, North Little Rock, Cabot, Sherwood, Maumelle, Jacksonville, and Levy, AR. Over the span of 30 minutes, Global Plasma Air Ionization has been shown to remove 99.4% of Covid-19. We offer free estimates on HVAC-R new installation and replacement equipment, and total confidence in your air quality, get in touch at 501-663-2255. 
CHECK OUT THIS HOW IT WORKS VIDEO: CLICK HERE
Indoor Air Quality Solutions in Little Rock, AR | Global Plasma Air Ionization Services Cabot, AR | Global Plasma Air Ionization Services Conway, AR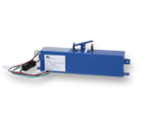 Contact Advantage Service Company today to learn more!
Check out our other clean air services for Little Rock, Conway, North Little Rock, Cabot, Sherwood, Maumelle, Jacksonville, and Levy, AR:
iWave air purifiers
UV Lights
Air Filters
Duct Cleaning