Call Advantage Service Company for a free estimate for HVAC-R equipment and installation in Little Rock, AR and surrounding areas. Take advantage of expert services and the most advanced air quality technology on the current market. Today's generation of in-duct air purifiers is capable of treating every cubic inch of air reached by the central heating and cooling system. The award-winning REME HALO purification system sets new standards for sustainable improvement. 
In-Duct Air Purifier Installations
While portable options impact a single room, the REME HALO integrates with the HVAC system and provides a whole home or building solution. Taking up no living space, operating silently and completely unobtrusive, this progressive and proactive approach to air quality reduces odors, kills 99% of viruses on surfaces, and destroys up to 99% of bacteria, mold, and viruses. By the time a sneeze projects three feet, it reduces the germs by 99%.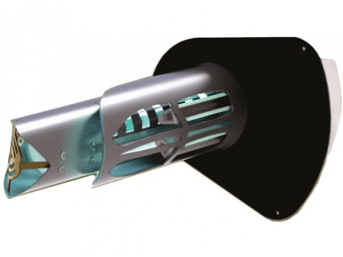 Give us a call for your in-duct air purifier services!
Advantage Service Company provides the key to hygienic living and working spaces across Little Rock, Conway, North Little Rock, Cabot, Sherwood, Maumelle, Jacksonville, and Levy, AR. Over our 44 years of dedicated service, we've resolved the most challenging IAQ situations. Through customized strategies, quality products, and a refusal to settle, we deliver solutions you can trust over the long term. Get in touch with our knowledgeable team and ask about the REME HALO in-duct air purifier. One Call Does It All!
Contact Advantage Service Company today to learn more!

In-Duct Air Purifier Repair in Levy, AR | In-Duct Air Purifier Installation Conway, AR | In-Duct Air Purifier Service North Little Rock, AR