Air Conditioning Repair & AC Repair

Little Rock, AR, Sherwood, AR, Conway, AR, North Little Rock, AR & Cabot, AR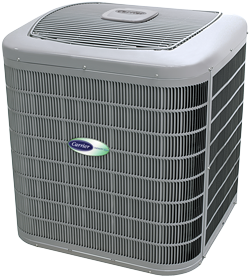 As a family operated business, Advantage Service brings a personal touch and a high level of commitment to every job.  We understand the concern our customers over rising utility costs and unwanted repairs. This is why we bring the highest level of professionalism and commitment to meet every customer's concern.
Cleaner Air and Better Health For Your Home and Family
While cooling systems are generally quite reliable, they can malfunction without warning.  Most often, there are signs of bigger problems that should not be ignored.  If your system provides insufficient or fluctuating temperatures, drips or leaks, or smells musty, or is driving energy bills sky-high, you need a professional evaluation.
Our air conditioning repair services include:
All Major Brands & Models
Air Conditioning Repair
Duct Work
Programmable & Wifi Thermostats
Equipment Sales
Financing Available (Subject to credit approval. See Finance page for details.)
Free Estimates
24 Hour Emergency Service
Low Cost Maintenance Agreements
It's best not to procrastinate when it comes to your comfort as delaying service can quickly lead to more extensive and costly repairs. Rather than risk possible property damage, system failure, and higher repair costs, call the factory-trained technicians from Advantage Service Company.  We'll optimize your system by restoring maximum efficiency and ensuring uninterrupted performance.
AC Repair Little Rock, AR, North Little Rock, AR, Conway, AR, Cabot, AR & Sherwood, AR
The inner workings of your air conditioning system are the perfect environment for mold and mildew. Add dust, pollen, pet dander, and insects and you've got a recipe for unhealthy air quality.  If you notice unpleasant smells, dust on furniture, visible mold in supply registers, or suffer allergy symptoms, call Advantage Service. Debris and grime do more than damage your HVAC equipment, it threatens your health.  Allergies, asthma, respiratory infections, and flu-like symptoms have all been attributed to cooling units. Call today and let our air quality experts evaluate your system for improvement ideas. Serving Little Rock, North Little Rock, Conway, Cabot, Hot Springs and all of Central Arkansas.

Emergency AC Repair North Little Rock, AR | AC Repair Sherwood, AR | Air Conditioner Repair Conway, AR
A/C Repair, Air Conditioning Repair, Heating and Cooling Company
---
View Our Other Services
---
Air Conditioner Repair

∴

Emergency AC Repair

∴

AC Repair Near Me ∴ Sherwood, AR ∴ Conway, AR ∴ North Little Rock, AR

Little Rock, AR, North Little Rock, AR, Conway, AR, Cabot, AR & Sherwood, AR

Advantage Service Company Heat, Cool, Plumbing & Electrical

March 30, 2015

2021/09/22