Expert Heating Installation Service to Keep Your Family Safe and Warm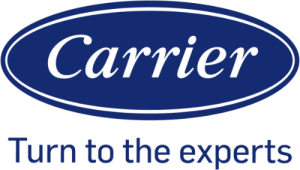 Whether you're investing in a new home or upgrading your existing home, proper installation is essential to an efficient, effective, and reliable heating system.  Even the best equipment can fail to meet your expectations unless a trained professional does analysis of what your home actually needs.  Over three decades of dedicated service has set Advantage Service Company apart as a trusted source for heating service and installation in North Little Rock and across Little Rock, Conway and Central Arkansas.  Our teams of over fifty qualified HVAC technicians and staff members have the technical expertise, management experience, and product resources to ensure that every job is completed to your satisfaction. Your new system will operate at peak performance from day one, and we'll make sure you're familiar with all of the convenient and rewarding features.

Furnace installation service includes:
Proper Sizing & Installation of All Heating Products
NATE Certified Heating Technicians
Free Estimates
Financing Available (S​ubject to credit approval. See Finance page for details.)
24 Hour Emergency Service
Reliable furnace installation starts with exceptional heating products!
As a Carrier Factory Authorized Dealer, Advantage Service Company offers a broad selection of the most innovative furnaces on the market today. By matching your exact requirements for comfort, price, and efficiency to the best products available, we ensure a comfortable home for your family with 100% satisfaction.
Significant improvements in engineering have reinvented home comfort.  The Carrier Infinity Series takes temperature and humidity control, air quality, and efficiency to a whole new level.  Invest in the modulating Infinity 98 gas furnace (or variable-speed Infinity 20 heat pump), add an Infinity thermostat, and the equipment automatically tailors output to the specific conditions in the home.  No more.  No less.  This allows the unit to run at optimum efficiency and translates into amazing energy savings. Quiet operation with variable speeds makes this system quickly pay for itself.
Furnace Installation in Little Rock, Conway, North Little Rock, Cabot, & Sherwood AR
We offer free estimates to get you started and comprehensive maintenance plans to ensure maximum equipment life. Call today for a free estimate! Serving Little Rock, North Little Rock, Conway, Cabot, Hot Springs and all of Central Arkansas.
Heating Installation & Furnace InstallationFurnace Installation & Replacement Little Rock, Conway, North Little Rock, Cabot, & Sherwood AR
If you're waiting for your antiquated heater to completely quit before upgrading, you may be spending far too much on less warmth.  Over time, even well-maintained heating systems begin to lose efficiency, need more frequent repairs, and suffer diminished capacity.  
Our team of heating professionals have the specialized skills that stem from years of continued training and in-depth product knowledge. Carrier Factory Authorized Dealers are held to exceptional standards for business practices and customer service.  Our goal is to ensure a satisfying experience from your first phone call to the completion of your project.  We offer free estimates to get you started off right, and comprehensive maintenance plans to keep you going.  Through flexible financing, we allow you to invest in superior heating products and answer a sudden need without straining your budget.  As a family owned and operated heating company since 1980, we take great pride in providing the highest quality service in North Little Rock and throughout Little Rock, Conway, North Little Rock, Cabot, & Sherwood AR.  When you call Advantage Service Company, one call gets it done!

Heating System Replacement Cabot, AR | Heating Installation North Little Rock, AR | Furnace Replacement Little Rock, AR
---
View Our Other Services
---